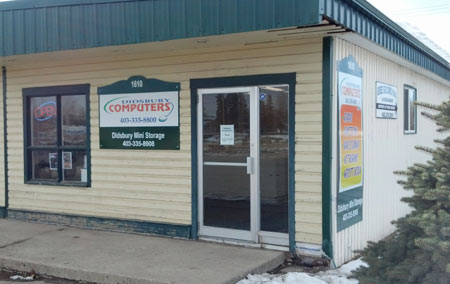 We provided the following services for Windows-based computers and tablets:
Computer Sales Consulting
Computer Repairs and Upgrades
Computer Setup and File Transfer
Data Retrieval
Virus and Malware Clean-up
Printer Supplies and Accessories
Network Setup & Troubleshooting
Wireless Network Bridging
Security Camera Setup
We are also able to provide basic service for most tablets and phones including email setup, WIFI connections and printer setup.
We can service your needs either at our full-service shop or in your office or home.
Website Design & Hosting
---
We offer a full range of website design, hosting and servicing options. See our JimBits Solutions website for details.
We are also the business office for Didsbury Mini Storage.